Backyard Sessions Goes Rooftop: Climb the Pinnacle of Malmö's Electronic Music Scene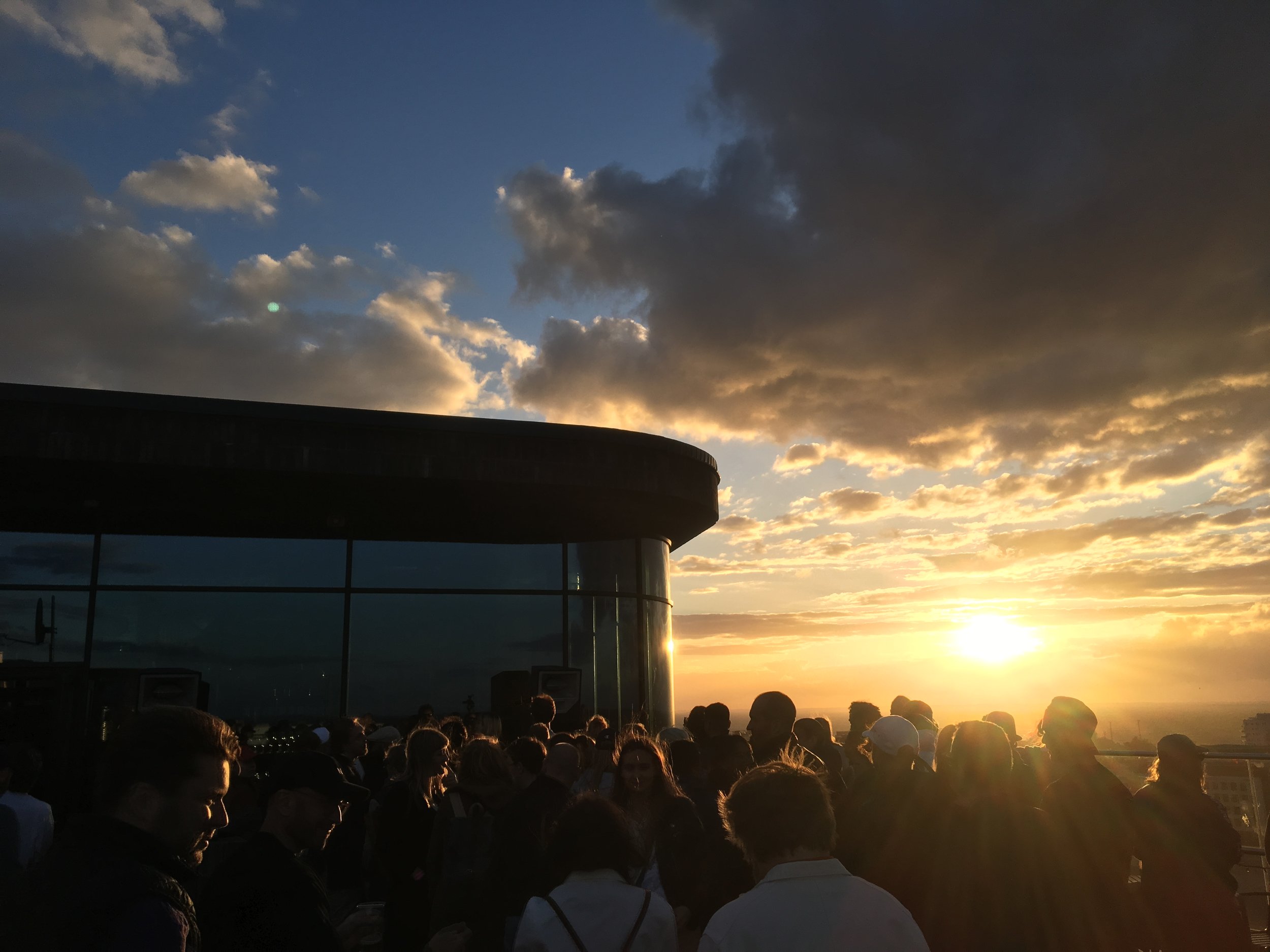 Just a few years ago, Malmö's electronic music scene was confined strictly to the dark, grimy underground chambers with beer puddled floors decorated with empty cans. And the only other legal options were cringe-inducing Despacito-blaring clubs that boast of overpriced alcohol and packed with pubescent, sex-craved groin grinders.
But the founders of Backyard Sessions, Malmö, envisioned something entirely different. They wanted to change the face of what we call "partying". They knew that electronic music doesn't have to be badass, its dancers don't need to be drunk, and the party shouldn't just happen at night. They wanted to bring the masses to our techno, and inject our house into mainstream.
Thus, Backyard Sessions was born. It began with a Sunday in the park, with the perfectly wholesome backdrop of towering trees, layered with natural sound samples of Malmö's infamous seagulls and the laughter of our children, lit by the brilliant Swedish summer sun. Families brought their young and old, lovers pranced from their picnic mats to our dance floor, and our regular party freaks decided not to be hungover on a Sunday for once. And we danced, politely at first because we were not intoxicated. But soon enough, our smiles and hugs bonded us as one with the heavy thumps beautifully translated through the ever-reliable Funktion Ones.
This year, the crew has decided to take things one step higher, literally, by bringing the beautiful tunes and bouncy beats up to the clear blue skies of Malmö, with a pre-party on a rooftop overlooking the entire windy city.
To be up there, listening to our homegrown musicians, with the whole of Malmö beneath our feet, it was difficult not to feel a strange sense of patriotism to our electronic music scene. Look at us, watch and learn, this is good, clean, wholesome fun, with incredibly good beats and brightly shining souls untainted by the drunkenness and ketamine-induced muscular malfunction of the dark side.
Backyard Sessions feels grownup, it feels like we've risen beyond the pitfalls of the mainstream mentality and made house and techno forms of expression that transcend age, background, class, or even mindset. Techno used to be only reserved for the "cool" kids who wear sunglasses at night. But to share our dance floor freely, is something only the truly cool could do. #trulycool
As I vibrated my soul to the golden, sunlit smiles of Malmö, my heart warmed up to the thought that for once, our generations could share the healing powers of dance despite our arbitrary differences. This festival, to me, bears no darkness. Its intentions are pure, and its results, overwhelmingly charming.
Backyard Sessions is about love, about sharing. Your attempt to try to be aloof and special would quickly fade into a sweet surrender of hugs and laughter once you get infected by the cheery dancers on the floor. Your desire to grind your groin against someone's thighs would not be entertained, but rather, dispelled with a flood with friendship and light.
I know this sounds incredibly romantic. But trust me, once you start seeing it this way, I'm quite sure you'll find Backyard Sessions a game changer. Forget the big names on the lineup, not like you'd know many of them anyway. But that's not a bad thing at all, it just means you'd have more new stuff to discover. And for the techno veterans, this is not the time to show off your name-dropping abilities, no one cares.
And this year, for the first time, Backyard Sessions in Folkets Park, Malmö, would be a two-day affair on 26–27 August. Two times the love, two times the stomping, two times the bounce (whatever that means). It's called Backyard Sessions XL, McDonald's supersized style. It'll be like techno plus french fries with a large coke, and a house salad with extra sauce and more fries on the side.
Come experience electronic music without the stupid "I'm so cool" techno attitude. Come with an open heart and remember to help take care of the little children running around. Come love with us at Backyard Sessions XL.
Check out the event on Facebook here, and book your tickets here.
Like what you read? Follow Buddha Mag on more adventures on our Facebook page!