The Universe and I Walked into a Bar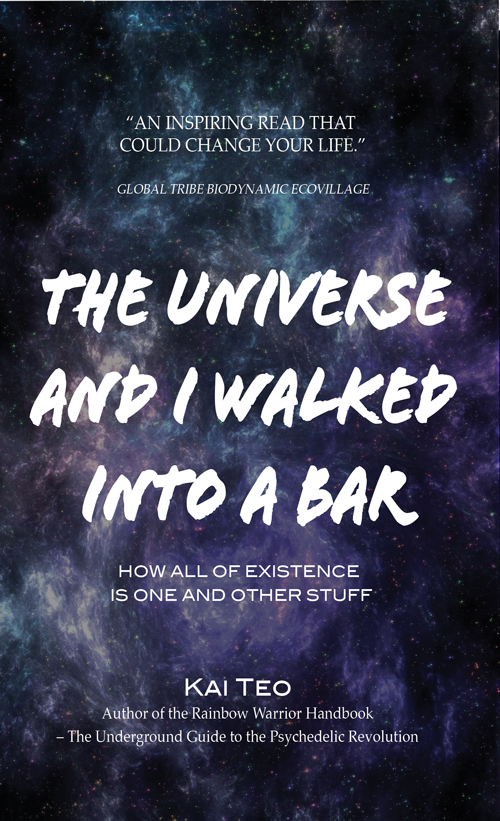 The Universe and I Walked into a Bar
Following the success of Rainbow Warrior Handbook – The Underground Guide to the Psychedelic Revolution, with over 500 copies sold and presented at the biggest psychedelic gatherings in 2018 including Shankra Festival and Ozora Festival, Kai Teo is back with another funny, insightful, and humble exploration of universal consciousness.
The new book moves beyond the discussion of psychedelics and presents an in-depth discussion of universal oneness, love, and the simplicity of life. If you met the Universe in a bar, what questions would you ask? More interestingly, what answers would you get? Join the author as he takes us into yet another roller coaster ride into the realms of spirituality.
Read: Introduction chapter and Chapter 8 – Why do we exist?
Order the paperback via Amazon at only €15, or get the eBook (epub) here!
For an exclusive autographed copy at €20, write to the author here.