Totally Horse Hung, with the Attention Horse.
By Naresh Subhash
Artiste: Attention Horse
Single: Attention Whore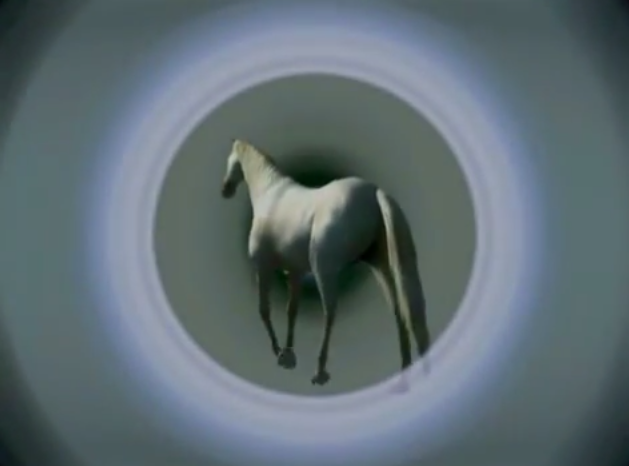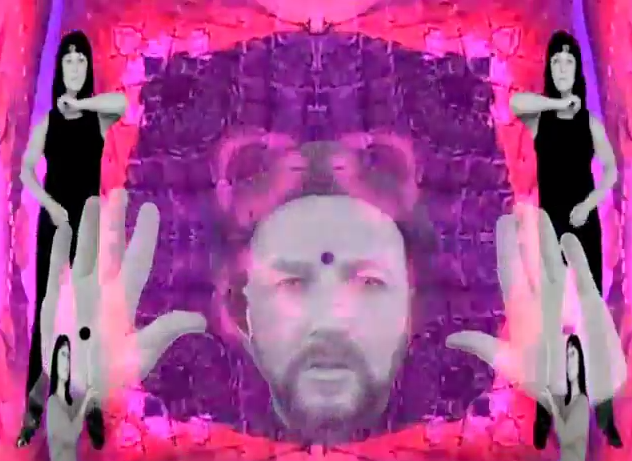 I'm absolutely grateful that I'm surrounded by talented and passionate people, I write this because I don't normally have that many people around me to start with. The ones I do remain in contact with have an invaluable sense of self, talent and passion that sometimes I wish I had. I've come to realise that I do find myself attracted to these types of people – they are exhilarating, magnetic and regardless of sex, sexuality or gender they have a certain kind of sexiness that fashion cannot embody. Such is the case with Attention Horse – a band based out of Berlin – whose music has a rawness and imperfection both charming and addictive.

I first came know this band, when I was on a mission in Berlin not too long ago in search for a man, literally. My Singaporean travel companion, who thought It would be a good idea to pursue a masters in Film in homophobic Bosnia, had dragged me out to Berlin in dire hopes to satisfy carnal needs masked in the pretext of a film festival. As I was conveniently abandoned at the corner of a "Bear Bar" as my friend (now stranger) pranced off with a guy he met as soon as we walked into it. I was left to my own devices with a bottle of Becks Lemon, which I made efforts to butch up. Needless to say, it did not work quite as well as it played out in my head. Then at a corner – which was seriously a corner I did not think the dubious architecture would have – stood another guy equally 'unbearly' dressed as I was, donning a fedora, checked shirt and skinny jeans. It was obvious, like me he was recently abandoned – friend!
You know that minute you meet someone, and you know this person has something, this certain kind of intuition that knowing this person is perhaps going to 'value add' to the experience that we call life. I felt that. Problem now was, how do I strike up a conversation, in a gay bear bar, without coming off as if I was hitting on him. So I gathered courage and did what a normal decent human being would do and merely opened up the conversation with an observational statement. I realised now, that I could have just said hi. Regardless, we managed to chat up and I found him to be a warm and charismatic individual, whom I suddenly wished I could hang out with. As a child, I didn't have many friends.
So as it turns out A.T.O MYCA (yes, that's his name) happens to be a graphic designer and musician, I learnt that after a good amount of Becks Lemon, which, as it turns out, contains the same amount of alcohol as a single bottle of German beer in an average of six bottles. So aside that talk of beer, his personality stood out to me, which got me interested in knowing the type of music he did. So later, that morning (yes, in Berlin it is all too common to witness sunrise as you walk out a bar) he posted a link of the band's only music video existent on the internet.
The video featuring the band's single "Attention Whore" is what one would expect from a combination of good taste, good amount of unprescribed drugs and a quirky combination of early 90's music videos. It was nothing short of addictive, the vocals of Lixicut Cruxaal is an amalgamation of Bjork sensibilities with a touch of punk decadence, her voice is hauntingly charming and adds to the already flirtatious notes of the music itself. I had to ask myself, was I witnessing the beginnings of something that was going to be the next big thing? Regardless of what they were going to be, I wanted more, I was craving for the undivided attention of Attention Horse, which was the best thing I took home with me from Berlin – aside from sex toys that were on sale.
As you would imagine, Berlin is not short and will never be short of "musicians", "artists", "creative types", but amongst the noise you do pick up the occasional vibrations of something good. While Attention Horse could be dismissed easily as another "electro pop" band out of Berlin, there is something intrinsically original about the Band. The use of the word "band" is perhaps an overstatement, MYCA and Cruxaal are Attention Horse, who have just welcomed Axpegg Baxobatar as drummer, the music created by this visionary duo is a statement of their relentless commitment to their craft as well as personal beliefs. The mixture of rock aesthetics, seductive vocals with an intricate mixture of musical milestones are the foundations that demand the music universe to pay attention to the Attention Horse.
So as history would put it, both musicians found each other at a party and were immediately drawn to each other. The musical chemistry between the duo is an apparent signature within the undertones on their music, a combination of synth and rock in a marriage of audible proportions. As a testament to their intense chemistry, we find ourselves wanting more, and almost hypnotised by Attention Horse.
I had the pleasure of listening to the repertoire, which definitely did not disappoint, even though they were, in fact, rough versions of their repertoire. While you do sense the 'roughness' of the music but it's the kind of rough on the edges that you appreciate because you sense the space in which the musician was in while recording this music sample. I highly recommend that you take some time to peruse at your pleasure their SoundCloud collection:
https://soundcloud.com/attention-horse
And please send us your thoughts on our comment space below this article.
Electro pop bands such as 'Hi Fashion', 'Mkaio', 'Divine Knights' have been popping up all around the world, and most of the time they disappear without a trace. The possibility of Attention Horse falling into the unfortunate circumstance of being a speck in musical history is perhaps a given. Music has and will continue to be a medium that communicates, inspires and transcends. It not only plays a role in our personal lives, it is an intricate reflection of the human race, collectively. The cinematic nature of music – 'Mind Cinema" as you may call it, is in many instances why we are drawn to music. This 'Mind Cinema" effect transports you to a space within yourself where you play out your emotional and psychological longings that the particular music evokes.
Attention Horse does that, the music is not only addictive but is also innately intricate in weaving a 'Mind Cinema' between its haunting vocals and bold notes, creating a human experience that goes beyond the mere senses of listening. Such music heightens your senses of self, your sense of existence, evokes emotions and is iconic from the very moment you listen to that piece. These are the types of music that will succeed. At the end of the day, music is like any product, there is a consumer and there is a producer. If the product fails to inspire its consumer, in any sense of the word, it will eventually cease to exist.
As Attention Horse works on their new single – A.L.I.E.N – and prepare to explode into the fringe concert circuit, they are well aware that the road is truly going to be hard, long and extensive. But aren't all dreams like that? While both musicians have day jobs and family lives, they continue to make time and commit to creating music that one cannot thoroughly assume is a single genre.
The beauty of Attention Horse is that it refuses to define itself, but creates music that remains honest to the both musicians. This enduring spirit of self and mutual respect are foundations that I believe draws us into the music and will see the band gain notoriety in the long run.
https://soundcloud.com/attention-horse/a-l-i-e-n (Fresh out of the oven, exclusive to Buddha Mag)
Follow the band on Facebook – https://www.facebook.com/attentionhorseberlin
So allow yourself to be seduced, who knows you might like them better than a horse. I know I do.