Yakuza Online – Japanese Mafia group now has its own website
By Kai Teo
Pictures: copyright©2013 麻薬追放国土浄化同盟 all rights reserved
zenkokumayakubokumetsudoumei.com
User friendliness: 2/5
Design and layout: 0.5/5
Language accessibility: 0/5
Information: 2/5
Photography: 0.5/5
Cool factor: Over 9000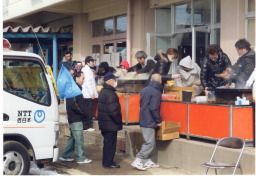 You would probably never remember the address, but Japan's biggest yakuza group, the Yamaguchi-gumi, has recently launched its own website: zenkokumayakubokumetsudoumei.com
And since Buddha Mag has always been a fan of Yakuza movies, we've decided to take a look at what was going on.
For a 60,000-member organised crime syndicate, the website is a little lack-lustre. Obviously, all of them must've been quite busy. The whole thing feels like it's hosted on angelfire.com, it's like a time machine that takes you back to the glorious era when internet was 56 kbps and we saved porn jpegs on floppy discs.
There's a nice little music video of the syndicate's theme song, which features a neat little collaboration between Pharell and Calvin Harris. It glorifies the "Ninkyo" spirit of the Samurai, which is about battling injustice in the world.
Click around and you'll also find a picture gallery, a video page, an 'about us' link, activities and even a Corporate Social Responsibility (CSR) section. Oh, interested parties can also click on the 'contact us' link to talk to them.
The syndicate's strong anti-drug stance is communicated aggressively throughout the website, which can be seen as an admirable quality of the syndicate. The group has also been helping out in earthquake emergency relief programmes and is an active participant of Tokyo's annual "Plant a Tree Day".
Social media channels have yet to be established, but on the top left corner of the page, you can actually 'like' the page and share it on Facebook. We foresee that their Twitter, as well as Instagram, accounts would be set up soon. There has also been talk of an exclusive Linkedin group.
Much can be done to improve the page's online navigation experience. But the whole user interface now gives visitors a very 'underground' feeling, which seems like pretty good PR. Even though according to some web developers, they would prefer the website to convey a higher sense of professionalism and embody their corporate culture a little better.
All we know is that it's definitely one of the coolest things you'd find on the world wide web.